90-DAY CLINICAL TRIAL - IMPACT OF LOVE2CARE, A BEHAVIORAL AND WELLNESS INTERVENTION
ON HEALTH CARE PROVIDERS STRESS PERCEPTION, PROFESSIONAL PERFORMANCE AND BURNOUT: A MULTICENTRE STUDY©
Danbury Hospital – Danbury, Connecticut - 2016
September 8th – October 6th – November 3rd – December 1st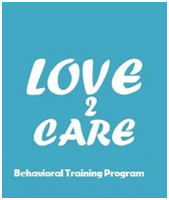 Love2Care Clinical Trial is positioned to be the biggest breakthrough in stress management, burnout prevention – offering permanent life-style change - by integrating a revolutionary new approach to self-love which breaks down the 'inner resistance' people have to self-care necessary for optimal wellness.
The question is no longer what to do to manage stress, prevent burnout, and attain optimum health. There are few who don't know about healthy eating, exercising, meditating, work-life balance and so forth. The question that doctors and those in the wellness fields are asking themselves is why there is an epidemic of 'Non-compliance'. As a matter of fact doctors and nurses are perhaps the most at risk and the most guilty of 'non-compliance'.
Discovering what the reason for this non-compliance is and what the solution is to overcoming the resistance people have to self-care, has been the breakthrough that is now being tested with the most advanced assessment and bio-marker tools. (read Abstract).
Although doctors and psychotherapists have contributed years to developing this research, especially De Freitas and Deutsch, without any monetary compensation, and the host, Danbury Hospital and their staff have continued to extend their facilities and staff time, out of a full belief in the effectiveness of this approach, the clinical trials will incur costs that still need to be financed. Travel costs of the principal researchers to and from Danbury 4 different times, 3 video conferences, bio-marker tests for oxytocin and cortisol, printed materials, and many other items need your financial support to make this clinical trial be the full success it promises to be.
The Clinical Directors at 3 different hospitals – North Shore University Hospital and LIJ – both on Long Island, along with Danbury Hospital of CT, have given a big thumbs up to the trials.
Now that the trials have been approved by the IRB (Independent Review Board – composed of doctors) the only thing that can possibly hamper our success is money.
The aim is for this to be a multi-centered trial – in 3 different facilities – and the estimated costs are approximately $150,000 dollars.
The results will be published in a variety of medical journals, as well as taught to the medical and psychotherapeutic communities thereby making it available world-wide to hospitals, organizations, schools, corporations, government agencies, police departments – the list is endless - where stress and its highly negative impact exists. Overcoming the inner resistance people have to taking care of themselves ensures that the new habits become permanent life-style changes.
The program transforms; 1. workplace culture, 2. individuals' approach to their own psychological and physical health, and 3. the relationships that exist in the workplace and at home into safe, productive, collaborative, nurturing environments.
To become part of this groundbreaking, transformative project donate NOW –
We are also accepting donation to support our research.
For a donation of $100 or more you will receive A SIGNED COPY OF Deutsch's new book – LOVE DECODED.
For a donation of $1,000 or more you will receive a 30 min Webinar Workshop for your Company and 5 SIGNED COPIES OF Deutsch new book.
For a donation of $10,000 or more you will receive a 4 hr Webinar Workshop for your Company and 10 SIGNED COPIES OF Deutsch new book.
For a donation of $50,000 or more you will receive the full training for your Company (20 participants) and SIGNED COPIES OF Deutsch new book – 1 for each participant.
Donations are fully tax deductible and the full amount of your contribution will be applied directly to the clinical trial and not to any administrative costs incurred. Donations via PayPal may be made by clicking on the [Donate] button below:
Principal Investigators:
Ivel De Freitas, MD
Board Certified Internal Medicine
Medical Director Leaf it Up Lifestyle MedSpa
President/Founder Leaf it Up Lifestyle
Hollywood, FL
Aparna Oltikar, MD
Chairman, Department of Medicine
Danbury Hospital
Danbury, CT
Stefan Deutsch, Psychotherapist
President, THDC
Gestalt Psychotherapist
Philosopher of Human Development
New York, NY
Phone: 516 220 6471


Maximo Fernandez, MD. Cardiologist, Board Certified Internal Medicine
Ya-chi Yen, PsychD candidate, Nova University.

Contact info – 516 220 6471