THDC in collaboration with Drs. Ivel De Freitas, internist and Maximo Fernandez, cardiologist have developed a state of the art wellness protocol for healthcare providers to manage their stress and toxicity, by integrating the latest medical and wellness knowledge with Deutsch's theories on self-care and self-love. Proposals for 90 day Clinic Trials have been submitted to a number of hospitals with 2016 as planned starting dates. If successful the results will be published in peer reviewed journals, with the applications available to help school districts, corporations, NGOs, government agencies, and all those who work under varying degrees of stress. LEARN MORE

SERVING THE PUBLIC CAN BE A THANKLESS JOB
So Who Will Appreciate The Servants?
Since most of us rely on appreciation from others, when that is not forthcoming we find it very draining. That is because serving others requires a person to generate and give a lot of loving energy that has to be replenished. If those you serve won't reciprocate, who will? YOU! You can learn to love and re-energize yourself!!! That is love you don't have to wait for, be disappointed in, and it will never run out. No one can ever stop you from loving yourself. We will teach you and you whole staff this revolutionary new science and tools that have proven to work……..starting right now.

---
TUTOR TIME STAFF PROGRAM – PARENTS DON'T APPRECIATE US.
Loving Can Be As Nourishing As Being Loved!

---
THE LIFEBLOOD OF NON-PROFIT AND GOVERNMENT EMPLOYEES IS CAMARADERIE.

Create Your Job To Be The Place You Wait To Get To Each Day.


---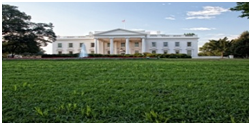 VOLUNTEERING