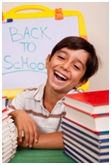 In order to develop curriculums and teacher training programs THDC embarked on doing trainings, workshops, presentations, and having meetings and discussion groups with students, parents, teachers, guidance counselors, principals, superintendents, and school boards. Our concepts have the enthusiastic support of all segments of the educational system.
Given that loving energy is vital for any human being to thrive and develop their full potential; our research so far has concluded the following.
Parents overwhelmingly believe they love their children unconditionally, while fully acknowledging behaving often in unloving, conditional ways. That is a sad, unintended source of malnourishment.
Teachers don't love their students unconditionally, don't feel that is their role, and interact in many conditional ways, including having 'favorites'. Further malnourishment.
Our school system is predicated on selecting and promoting the 'best and brightest', creating a critical, competitive environment which is the antithesis of an unconditionally loving environment. Causing severe malnourishment.
Finally, children are taught to become self-sufficient when nourishing themselves with food and water – but not when it comes to loving themselves. This is the most serious source of malnourishment, causing problems especially from the teenage years and beyond.
September 2011
Dear Mr. Deutsch,
I would like to thank you for your service and contribution to our educational environment at PS 91Q.
Helping our parents become more effective in communicating, teaching them to develop their children's
emotional intelligence and learning to use a positive vision to encourage their children's progress
were all received very favorably by our PTA, teachers and parents. -
We hope you will have time to continue working with our staff and PTA in the years to come -

as we know that it takes time to acquire these very important parenting skills.
Again, please accept our thanks and gratitude.
Victoria Catalano
Principal
PS91Q
68-10 Central Ave.,
Glendale. NY. 11385